Eugene M. Talerico, Jr.
1st Assistant District Attorney
President of the Board
Mr. Talerico graduated in 1989 from the University of Scranton with a Bachelor's Degree in History and Political Science. He is a 1992 graduate of Widener University School of Law.
He has served as an Assistant District Attorney for Lackawanna County from 1992 to 2016 . In 1994, he was appointed Supervisor of the Child Abuse/Sexual Assault Unit and in January 2000 he was named First Assistant District Attorney. He has also been appointed Special Deputy Attorney General to prosecute cases in Luzerne and Wyoming counties as well as a Special Assistant United States Attorney for the Middle District of Pennsylvania.
Mr. Talerico serves on the Pennsylvania Attorney General's Medical/Legal Advisory Board for Child Abuse and has been a guest lecturer at the University of Scranton and Marywood University on the issues of child maltreatment and elder abuse. He has also served as a faculty member for the Pennsylvania District Attorney's Institute's Trial Advocacy for Prosecutors and the Widener University School Law Intensive Trial Advocacy Program as well as lecturing at the Pennsylvania State Police Training Academy in the area of Advanced Latent Fingerprint Examination.
Mr. Talerico was the recipient of a Community Service Award by the Women's Resource Center and has been honored by the Florence-Midtown (Scranton) Crime Watch Association.
He has also developed the Lackawanna County Child Abuse Protocol and has written on the topic of victim impact testimony in capital murder cases, Megan's Law and Child Abuse Prosecution. Moreover, he has testified before the Attorney General's Task Force on Older Pennsylvanians and has assisted in drafting Senate Bill 944, Pennsylvania's version of Jessica's Law, a proposal designed to better protect communities from sexual predators, which has since been passed in Pennsylvania.
genetalerico@marleysmission.com
---
Rebecca Haggerty, MA, MS, SPHR
Board Vice-President
Rebecca Haggerty has been with the University of Scranton since 2009. She is the Assistant Dean for Assessment and Programs for the College of Arts and Sciences.  Rebecca also teaches at the University of Scranton's: Panuska School of Professional Development, Kania School of Management, and the College of Arts and Sciences. Rebecca teaches graduate and undergraduate studies in the traditional classroom setting, as well as the blended and online learning format. Rebecca specializes in strategic planning, organizational planning, leadership, policy and procedure, employment law, ethics and business ethics.
She holds an MA in Philosophy from Villanova University, an MS in Human Resources from the University of Scranton, and is certified as a Senior Professional in Human Resources (SPHR) by the Society for Human Resources (SHRM). This certification, awarded by the HR Certification Institute, signifies that Rebecca possesses the theoretical knowledge and practical experience in human resource management necessary to pass a rigorous examination demonstrating a mastery of the body of knowledge in the field.
Prior to teaching, Rebecca served in executive roles in entrepreneurial ventures for sixteen years. She has held the titles of: Chief Executive Officer, Chief Operations Officer, and Organizational Consultant.
In addition to teaching, Rebecca participates in The University of Scranton's ongoing Catholic Intellectual Tradition Seminar group. In January 2010, Rebecca Haggerty was the keynote speaker for The University of Scranton's Center for Teaching & Learning Excellence's Adjunct Faculty Appreciation Dinner in which she spoke on "Teaching, Learning and Being in Community".
Rebecca and her husband reside in Clarks Green, PA and have three young girls.
---
Robert T. Dempsey
Board Secretary
Robert Dempsey is the business Manager at Fashionable Laundry Inc., an industrial laundry and dry cleaning company located in Dunmore, Pennsylvania.  Mr. Dempsey represents the 4th generation in the family's business, which has been in operation since 1950.  Fashionable Laundry specializes in hotel, motel, and nursing home linen and  processes roughly 1 million pounds of laundry annually. Robert oversees areas such as: Sales, Advertising, Marketing, and Human Resources. In 2012, Fashionable Laundry opened a second location "Dempsey's Dry Cleaners" on Main Street in downtown Pittston.  Raised in Dunmore, Robert is a 2003 graduate of Dunmore High School.  He holds a Bachelor's Degree in Political Science from The Pennsylvania State University.  Mr. Dempsey has been active with such non profit groups as The United Way of Lackawanna and Centre Counties, Goodwill Industries, and The American Red Cross. Bobby is a member of St. Mary's of Mount Carmel Church, and the Friendly Sons of St. Patrick of Lackawanna County.   Recently, Bobby has been appointed to the Board of Directors for the Lackawanna County Workforce Investment Board.  In 2010 Bobby married his wife Jennifer, and in 2012 they had their first child, Ben.
---
Jody G. Cordaro
Board Treasurer
Jody G. Cordaro is a businessman with diverse experience in construction and environmental services. He currently oversees the daily operations of SCE Environmental Group, Inc., Belladaro Group, Inc., Helicor Aviation LLC, JC Square Developers and Belladaro Realty, LP. SCE Environmental handles environmental remediation projects, large scale demolition and corporate risk assessment. Belladaro Group focuses on bridge rehabilitation, highway, waterway and marina work, and disaster emergency services. Valkarr Rents is the largest renter of party supplies and inflatables in the Northeast US. Helicor Aviation operates a multi-state helicopter charter and emergency medical services company. Belladaro Realty is a national brownfield real estate development company.
Among his projects, Mr. Cordaro managed the environmental support staff for the sampling and decontamination of the Hart Senate Office Building in Washington, D.C., after an anthrax attack; oversaw cleanup and decontamination work for 9/11 at Ground Zero at the World Trade Center; led the largest cleanup project ever completed in the Bahamas involving a 500,000 gallon oil spill; and is currently managing clean-up efforts at the BP Oil disaster in the Gulf region.
jodycordaro@marleysmission.com
---
Ken Paulino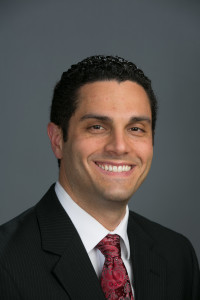 Ken Paulino has been with Sanofi Pasteur/VaxServe since 2001. He currently holds the position of Senior Director, Finance and Business Operations for the VaxServe business unit within the Sanofi Group. This role is responsible for the overall leadership and management of multiple functions including Controlling and Finance, Short and Long Term Business Planning, Supply Chain, Business Support, Strategic Analytics, Incentive Compensation, Pricing, and Contracting Management. In addition, he plays a key role in Corporate and Business Development and is responsible for leading key strategic and transformational projects for the organization.  Prior his current role, he held multiple finance and strategic planning positions with increased responsibility throughout the Global Commercial Operations Organization at Sanofi Pasteur.  These responsibilities took place across the North American, Latin and South American vaccine business units.  Prior to his tenure at Sanofi Pasteur/VaxServe, Ken was a Senior Accountant at a Philadelphia based public accounting firm.
He holds an MBA in Finance and International Business from The University of Scranton and a BS in both Accounting and Finance from West Chester University. He is a Certified Public Accountant (CPA) in The Commonwealth of Pennsylvania.
Ken has served on various Boards and held Committee Chairperson Roles for other non-profit organizations in the local community.  He currently sits on the Board of Directors of Johnson College.
Ken and his wife Jessica reside in Clarks Summit, PA with their two children, Luke and Francesca.
---
Chief Timothy P. Trently
Tim Trently was appointed Chief of Police of the Borough of Archbald, PA in July 2005. Along with his duties as Chief of Police, he currently serves as the President of the Chiefs of Police Association of Lackawanna County, the President of the Archbald Community Ambulance & Rescue Squad, and the Vice-President of the Northeast Pennsylvania Chiefs of Police Association and is the Chief of the Lackawanna County Special Weapons & Tactics (SWAT) Team.
He is a graduate of Bishop O'Hara High School and the Pennsylvania Municipal Police Officers Training Academy. He has served as a Law Enforcement Officer since 1988. Throughout his career, he has been an active member of the Lackawanna County Drug Task Force, the Lackawanna County DUI Task Force and is an instructor in the Police Officers Training Academy at Lackawanna College.
Chief Trently is also a certified Drug Awareness Resistance Education (DARE) Officer and served for over 25 years with the Archbald Borough Fire and E. M. S. Departments in capacities such as Assistant Chief, Captain and Lieutenant.
---
Denise Vitali Burne
Denise Vitali Burne is President/Dealer Principal of Matt Burne Honda, Scranton's original and family owned Honda dealership, and President and Founder of Break the Silence, a non-profit organization she established for inpatient safety and suicide prevention.
Raised in Clarks Summit, Denise is a 1977 graduate of Abington Heights High School. She received her Bachelor of Arts Degree Cum Laude in Criminology from the University of Maryland, College Park in 1981 and her Master of Science Degree in Criminal Justice from the University of Baltimore. Denise served as an Adult Parole/Probation Agent for the State of Maryland before joining the Baltimore Mayoral staffs of William Donald Schaeffer and then Kurt Schmoke as the Juvenile Justice Delinquency Prevention Planner for the City of Baltimore. In that capacity, Denise oversaw Juvenile Delinquency Prevention programs for the city and managed federal, state and local grants and grant monies for all related programs.
In 1988, she returned to Scranton and joined her family's business, then Burne Oldsmobile, Cadillac Honda Company, as part of their third generation of auto dealers and only female partner in the business. Being active in the business since that time, she was pivotal in the restructuring of the auto dealerships in 1997 with her brother, the late R. Matthew Burne.
In 2004, after the tragic and sudden passing of her brother, the Burne family rededicated the dealership in his honor, renaming it Matt Burne Honda, and Denise stepped up to the helm to oversee the operations of the business. She was appointed President/Dealer Principal of the dealership by American Honda Co. and, along with wonderful, supportive managers and co-workers, continues the business' success for her brother's legacy.
An avid and nationally recognized suicide prevention and inpatient safety advocate, Denise established her non-profit, Break the Silence, in response to her brother, Matthew's, death while an inpatient at The Meadows of Wickenburg in Arizona. Break the Silence (www.break-the-silence.org) serves as a watchdog over inpatient safety at psychiatric hospitals and treatment centers. The organization exists to educate the public about how to protect their loved ones who are in crisis and/or at risk for self-harm and/or suicide. Key to this mission is her desire, and the paramount need, to break the silence surrounding the issue of suicide so that by talking more openly about it, lives can be saved. Denise's organization has already distributed, for free, over 20,000 of its black and white suicide prevention wristbands and bumper stickers across the United States, Canada and Hawaii since its inception in May of 2007.
Ms. Vitali Burne is active in many other, related suicide prevention groups and activities. She was the keynote speaker at the 2009 Philadelphia Out of the Darkness Suicide Prevention Walk sponsored by the American Foundation for Suicide Prevention; has been a major sponsor of the Pick Up The Phone Tour along with 1-800-SUICIDE founder, Reese Butler, and the band Blue October; has been featured on several radio shows/interviews; and assisted author, Deborah Ball, with investigative information for the book, HOUSE OF VERSACE: The Untold Story of Genius, Murder and Survival. Denise has also taught adjunct at various colleges and universities including Marywood College, Keystone College, Lackawanna Jr. College, The University of Baltimore and Towson University. She currently resides in New Jersey with her two young sons, Nicholas and Lucas Fein.
---
Nunzio Allegrucci
Nunzio L. Allegrucci graduated in 2005 from The Penn State University; he earned a B.A. in Business with a concentration in Marketing and Management.  In 2006, he started Nunzi's Advertising Specialties Inc., which is a promotional advertising company.  Mr. Allegrucci's business has humble beginnings in his parents' basement, but through hard work, dedication and ingenuity, his company has experienced continual growth.  Nunzi's Advertising Specialities, Inc is now housed in a commercial showroom based in Scranton and has a team of several employees.
Mr. Allegrucci was recently chosen as one of three finalists for the 2010 Inaugural Sage: The Young Entrepreneur of the Year Award presented by The Greater Scranton Chamber of Commerce.   In March of 2010, Mr. Allegrucci was chosen as the Scranton Chamber of Commerce's Spotlight Business of the Month.  In 2010, he graduated from the Lackawanna Leadership Program. His capstone project involved raising funds and installing a nature trail at the Abington Area Community Park on Winola Road.
Mr. Allegrucci is a young entrepreneur who realizes the importance of community involvement.  He is committed to helping serve the community through volunteer programs, leadership opportunities, and community improvements.  Mr. Allegrucci currently serves as a Board Member of the nonprofit organization, Marley's Mission: Horses Healing Children.
---
Jarrett J. Ferentino, Esquire
Special Counsel
Jarrett J. Ferentino, Esquire is a principal in the law firm of Pugliese, Finnegan, Shaffer & Ferentino LLC in Kingston, Pennsylvania.  In private practice, Jarrett handles general litigation and personal injury matters representing individuals, companies, and local municipalities. He has been named a 2010 and 2011 Rising Star in Philadelphia Magazine's Super Lawyers annual publication.
Jarrett serves as an Assistant District Attorney in Luzerne County.  He has tried many criminal cases including capital homicides, aggravated assaults and has previously specialized in drug prosecutions. He has handled many cases involving violent crimes against children. Jarrett often speaks on behalf of the District Attorney's Office and the legal profession in our community to organizations and schools.
Prior to joining the District Attorney's office, Jarrett served as a Law Clerk to the Honorable Terrence R. Nealon of Lackawanna County.
Jarrett is a former director for the Greater Pittston Y.M.C.A, Junior Leadership Wilkes-Barre, and The Salvation Army. He also serves as the President of the St. Rocco's Church Holy Name Society and is a Past President, and Board Chairman of the Wilkes-Barre Chapter of UNICO.
Jarrett received his Juris Doctorate from the Dickinson School of Law in Carlisle. He is an Honors graduate of Kings College – McGowan School of Business. He is also graduate of the former Seton Catholic High School in Pittston, PA.
Jarrett is married to Dr. Nicole J. Ferentino and the couple have a son, Dominick.
---
Justin F. Genzlinger
Justin Genzlinger is a native to Hawley, PA where he grew up living and working at his family's boutique hotel – The Settlers Inn. In April, 2012 Mr. Genzlinger sold his consultancy in Washington, DC and returned to NEPA as a full time resident focusing on private equity investments and real estate development that generate economic development in the Lake Wallenpaupack region. Mr. Genzlinger has developed over 110,000 sq. ft. of commercial space in Hawley, PA concentrated in Education, Medical and Lifestyle Consumer Businesses. His portfolio of real estate and businesses include managing interest in the Hawley Silk Mill, Ledges Hotel, Hawley Medical Center, Lake Region Fitness, Lake Region Limo and Mill Market.
Mr. Genzlinger's corporate career in Financial Services largely served as a co-founder and Partner with Actualize Consulting, where he lead the Mortgage & Fixed Income practice group. At Actualize, Mr. Genzlinger specialized in several facets of the mortgage conduit including mortgage origination & purchase, mortgage servicing (including loss mitigation), mortgage pooling and securitization and investments in mortgage related investment portfolios. His in-depth knowledge of mortgage finance comes from his vast experience with high profile government sponsored entities such as Fannie Mae, Freddie Mac & Ginnie Mae. Mr. Genzlinger also served clients such as hedge funds, bond insurance companies, regional and national banks and Wall Street Firms. Mr. Genzlinger served on the Mortgage Bankers Association committees for Capital Markets, Technology and Accounting, Tax and Regulatory affairs where he spoke regularly at National MBA industry conferences.
Prior to Actualize, Mr. Genzlinger worked as a Senior Director at Freddie Mac in the Capital Markets division. Prior to Freddie Mac, Mr. Genzlinger was a Senior Consultant with Capital Advisory Services. Mr. Genzlinger started his career as an Auditor with Arthur Andersen LLP.
Mr. Genzlinger received his B.S in Accounting from Lehigh University.
---
Sandy Insalaco, Jr.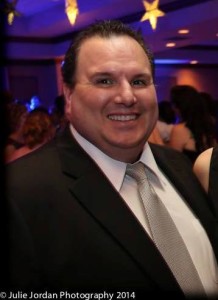 To be updated.
---
Scott Prebich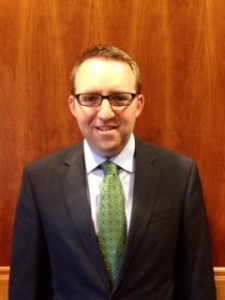 Scott P. Prebich is a lifelong resident of Northeastern Pennsylvania.  He currently holds the title of Vice President, Commercial Lender & Relationship Manager, with First National Bank of Pennsylvania.  In this role, Mr. Prebich manages an existing portfolio of commercial client relationships and works to develop new business opportunities throughout the Northeast Pennsylvania Region.  In 2011, the Bank named Scott its Commercial Relationship Manager of the Year.  Mr. Prebich has over 15 years of banking experience.  He obtained his Bachelor's Degree in Finance from the University of Scranton.  Mr. Prebich also serves on the Boards of MetroAction and  SIDCo (Scranton Industrial Development Company).   In 2008, Scott was named one of the "Top 20 Under 40″ by the Northeast PA Business Journal.  He resides in Clarks Summit with his wife Cathy and their dog Toby.
---
Nina Cecelia Dei Tos
"You can't live a perfect day until you do something for someone who will never be able to repay you…" (John Wooden). These words have always held a profound resonance for Nina Cecelia Dei Tos, whose entire professional career has been devoted to working in non-profits.
Born and raised in Freeland, PA, Nina graduated from MMI Preparatory School in 2001. She went on to attend The Catholic University of America in Washington, D.C. where she graduated cum laude in 2005 with B.A.'s in Psychology and Media Studies, with minors in Spanish and Philosophy.
Nina began her career as a Counselor/Advocate, serving victims of violent crime and their families. She specialized in working with families who have lost a loved one to homicide as well as victims of sexual abuse and their families, specifically child victims. She also served as the agency's only Spanish-speaking counselor for a number of years.
With a desire to develop her career in the non-profit sector, Nina obtained her Master's of Public Administration degree from Marywood University where she served as the President of the Alpha Epsilon Lambda Graduate Honor Society. She was also was awarded the Walton Medal of Excellence for her performance in public administration and strategic planning.
In 2009, Nina accepted the position of Director of Alumni Affairs at her beloved alma mater, MMI Preparatory School.  In this role, she served as the primary connection between MMI and its alumni, area businesses and foundations for fundraising and communications.  She led the Annual Fund Campaign and was an instrumental part of the school's most recent Capital Campaign.
In 2011, Nina joined the Institutional Advancement team at The Commonwealth Medical College as the Director of Alumni Relations, Annual Giving and Special Events.  In this capacity, Nina developed and directed a comprehensive program of activities to promote relationships with TCMC's graduates in order to foster a lifetime relationship.  She was also charged with planning and directing the college's Annual Campaign and major special events including an annual gala and golf tournament.
Nina currently serves as the Vice President of Resource Development for the United Way of Wyoming Valley, where she is charged with developing and executing the United Way's annual campaign. She is responsible for achieving aggressive fundraising targets by building on the United Way's traditional strengths in workplace giving while developing innovative ways to excite and build new donor relationships.  She is also responsible for cultivating and maintaining relationships with major donors and has recently started to rebuild the agency's planned giving program.
Nina is a trained Lean & Six Sigma Yellow Belt, Rutgers School of Business, and has served as the keynote speaker for two of her alma maters: MMI Preparatory School and Marywood University.  She coached the MMI Preparatory School's boys' and girls' tennis teams for four years and volunteers for the charitable efforts of the Dr. Jennifer Sidari Hope is Contagious Fund. 
Nina is the oldest of three daughters of Nicholas and Patricia Dei Tos, Freeland.  She lives in Drums with her boyfriend Scott and their dog, Amstel.
---
Vivian Williams
Volunteer Coordinator
---
Kelly George
Event Coordinator
---
Members of the Inaugural Board of Directors (*) and Former Board Members:
Brett Datto, Esq.
Sarah Fox, CPA
Salvatore (Sam) Schiavone*