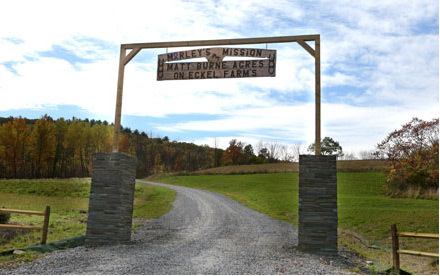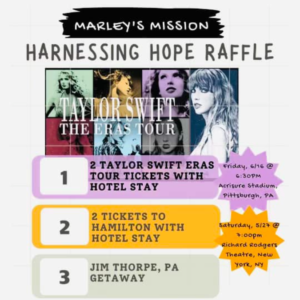 Purchase your tickets 
here
for the chance to win one of three fabulous prizes! Tickets are $20.00 and the winner will be drawn February 18, 2023, live on Facebook!
On Sunday, November 13, 2022, from 1-5 pm, the 'Hoedown for Hope' will take place at Montage Mountain Resort, 1000 Montage Mountain Rd. Scranton, PA. Proceeds from the event will provide equine-assisted psychotherapy at no cost to children in our region who have experienced trauma. The evening will include 'Silent Auction' items, our gift card tree and 50/50. Along with the auction items, those that attend the event will enjoy specialty drinks, beer, and wine, as well as passed Hors d'oeuvres. To purchase your tickets or become a sponsor please click here. 
Thank you to all of our sponsors and donors! And a huge thank you to all of our volunteers and Montage Mountain Staff!
Lavish Scranton
The Drip Bar
The Talerico Family
Backyard Ale House
Chris Chermak
Ufberg & Associates
Sheils Law Associates, P.C.
WNEP
Donors
Champion Granite
Red Rooster
Lamar Advertising
Nina's Wings
Pretty Little Things Cleaning Company LLC
Stonehenge Golf Course
Festival of Lights
Cleaning with Meaning
Hilton Scranton
Hotel Anthracite
Settlers Inn
Ledges Hotel
Birchwood
Smiler's
Backyard Ale House
Revolution Ice Center
Steve Kane
Jacks Draft House
The Lamp Factory
Jeffrey Thomas
Greg & Meghan Gagorik
The Kemp Family
The Talerico Family
Al & Linda Day
Al & Karen Bond
Lucchi Wines
Boards & BBQ
August 28th from 12pm to 4pm To purchase tickets or sponsor this event please click
here.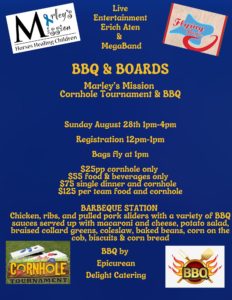 Save the dates!
Susquehanna Brewing Company 8/6
Mucciolo Family Winery 9/17
Marley's Mission Hoedown for Hope 11/13
Blue Ribbon Gala 02/18/2023
To enroll with KidCents and have all of your purchases rounded up to the nearest dollar and have your cents make a difference in a child's life please go to www.kidscents.riteaid.com/charities and follow the instructions below. #ThanksforGiving