2012 Event Highlights: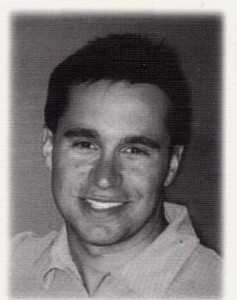 Introducing The R. Matthew Burne Hope & Healing Fund: An Endowment with the Scranton Area Foundation
In grateful appreciation to Denise Vitali Burne & Matt Burne Honda through their generosity, Matthew's spirit will continue to bring hope and healing to another generation of children.
Contributions to the fund may be sent to:
Scranton Area Foundation
321 Spruce Street, Suite 608
Scranton, PA  18503
 Note Card Art Contest Winners:

Gabriele, Age 12 (Scranton, PA) (People's Choice Winner; Read article. Click here.)
Matthew, Age 11 (Olyphant, PA)
Samantha, Age 11 (Clarks Summit, PA)
Siena, Age 12 (Clarks Summit, PA)
Audrey, Age 10 (Towson, MD)
Gala Art Display: Thank you to our participating schools: Riverside Junior & Senior High School, McNichols Plaza; Carbondale Area High School, Blue Ridge Elementary School, Lackawanna County Career Technology Center, Francis Willard Elementary School, Stourbridge Elementary School, Dunmore High School, and Mid Valley High School.
2nd Annual Blue Ribbon Gala to be held at The Hilton Hotel & Conference Center in Scranton.

THANKS TO OUR SUPPORTERS! SOLD OUT!
 Masters of Ceremony: Trish Hartman of WNEP and Julie Sidoni of WNEP (filling in for Thom Welby of WNEP).
 Special Guest: Ced Funches creator of the Mother's Month Movement and author of  the highly anticipated children's book "A World without Mothers" to be released in November 2011.  Ced  announced this year's Zachary Award recipient.  Ced joined Chrissy McLaughlin who's son is the namesake of this very special award.  Ced also presented the first ever The Unconditional Love Award to April Loposky.

The Unconditional Love Award is awarded to someone for outstanding courage and love in the face of despair.
 2011 Miss Teen New York International, Kayla Rivera, was the Honorary Youth Ambassador at the 2nd Annual Blue Ribbon Gala.  Miss Rivera helped present The Spirit Reigns Award to the 2012 recipients.
---
2012 BLUE RIBBON GALA COMMITTEE MEMBERS
Honorary

Co-Chairs for the 2012 Gala:

Patrick J. Brier, Esq.
Erin Kane
Co-Chairs for the 2012 Gala

Jeanne Giallorenzi
Rebecca Haggerty
Co-Chairs Elect for the 2013 Gala

Kathleen Bolling Bell
Gretchen Wintermantel

Committee Members for the 2012 Gala

Danielle Ader
Alisha Allegrucci
Nunzi Allegrucci
Bridget Barrett
Michele Boland
Bridget Cabets
Rose Marie Crotti
Carol Datto
Courtenay Degnon
Nicole Ferentino
Jess Farrell
Katie Farrell
Susan Gershey
Paulette Hamilton
Michele Hughes
Mary Kay Lehanan
Jennifer Macknosky
John Mackey
Chris O'Connor
Kara McDonough-Seitzinger
Heidi Rivera
Kayla Rivera
Amy Scoblick
Nicole Severs
Julie Sidoni
Lisa Sniegocki
Katie Sunday
Laura Talerico
Jessie Tharp
Kate Walsh
Stephanie Williams
Kim Wylam
---
Special Recognition Awards to be Announced at the  Blue Ribbon Gala

Golden Bridle Award

This award recognizes a corporation or local business that has financially contributed to the success of Marley's Mission by promoting awareness and making a significant difference in the life of a child. 
Jim Barrett (Road Scholar Transport)
Bobby Soper (Mohegan Sun at Pocono Downs)
Barbara Moody (Mortgage Network)
Jason Wiggins (Mortgage Network)
Gateway Award
This award recognizes an individual, group, or local/national nonprofit organization that is an advocate for children's rights, is dedicated to protecting children, and collaborates with Marley's Mission in the healing of children.  
Saddle of Hope Award
This award recognizes an individual who has inspired members of Marley's Mission and has made an impact in someone's life for the better.
Ashley Occhipinti
Michelle Occhipinti-Koelsch
The Spirit Reigns Award
The Spirit Reigns Award is designed to honor a dedicated young person under age 18 who has demonstrated his/her exceptional commitment to Marley's Mission. The award acknowledges the dedication and positive spirit of children who, by their actions, promote hope and healing.  This award will be presented by Honorary Youth Ambassador – Kayla Rivera, Miss Teen New York International.
Isabella Cordaro
Zoe Haggerty
Katie Talerico
The Blue Ribbon Award
This award recognizes a volunteer who embodies selflessness and charity through time and dedication to Marley's Mission.
Kathleen Bolling Bell
Bridget Cabets
Judy Detter
Remembering Zachary Award
A special award in memory of Zachary, a beautiful fourteen month old boy, who was a victim of child abuse.  This award recognizes the  passionate and tireless efforts of an individual who brings greater awareness to child abuse.  Read Zachary's story here.
Honorable Kevin P. Murphy
 New Award this Year: The Unconditional Love Award
This award was created by Ced Funches.  Ced wanted an award that would recognize a person who has shown outstanding courage and love in the face of despair.