Ann Cook, M.S.W.

Trauma Therapy Coordinator
Ann Cook, LSW, has been in practice for the last eight years. Originally from Connecticut she moved to Pennsylvania for school. She received her bachelor's and her masters in social work from Marywood University in 2000 and 2001. Since that time, she has practiced in a wide variety of settings including schools, residential treatment facilities, and outpatient clinics.
Upon graduation from Marywood, she worked in both residential and outpatient setting. She has taught parenting programs and worked in community outreach. She has been a therapist for Friendship House since 2000. She has also worked as a school social worker for the Scranton City Schools with pregnant and parenting youth. She has been a member of a multi-disciplinary team for cases of abuse and assault and has testified as an expert witness in that capacity.
Ann is very passionate about her work and has an immeasurable dedication to her clients and their healing. The bulk of Ann's career has been doing individual, groups, and family therapy; she has extensive experience working with children of all ages. She has developed and facilitated an anger management program for court mandated men for the last eight years and has modified the model to treat individuals, children and adolescents. Ann specializes in trauma and grief recovery. It is her hope that she can guide her clients through the healing journey so they can rebuild their lives.
Ann is a mother of two and as a mother, utilizes this internal instinct to guide both the children and the families that she serves through a journey. Trauma Recovery work is a passion for Ann. She is dedicated to not only the healing process but to developing community awareness about child abuse and the impact of trauma on individuals, their families and communities.
Aside from trauma recovery work, Ann's special interests also include the following:
women and children of domestic violence
anger management training for individuals, groups, or organizations
Pregnancy loss
Eating disorders
Self injurious behaviors
Anxiety and depression
parenting
Work with small children with behavioral or emotional struggles
work related trauma and vicarious trauma for workers and families of trauma survivors
---
Kimberly Portanova-Feibus, M.S.
Therapist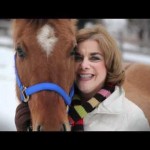 Kimberly joined Marley's Mission as a student to complete her field experience. After 9 months of field training, earning her Master's Degree from Walden University, a CACREP accredited program in Mental Health Counseling, Kimberly joins the team of therapists at Marley's Mission. She has received training in the EAGALA model of Equine-Assisted Psychotherapy.
Kimberly has previously worked with patients who experienced spinal cord injuries, clients with chronic mental illness, and as an on-call trauma worker assisting patients and their families treated at a local acute care hospital. Along with working at Marley's Mission, Kimberly also works as a trauma counselor at the Children's Advocacy Center (CAC). Her professional aspirations also include developing a private practice in which she will work with family members of the children treated at Marley's and CAC while also working with couples and families to help them re-instill their values and improve family dynamics.
Kimberly has her own family, Rich her husband of 13 years and two children, Benjamin and Isabella. They reside in Clarks Summit with their two dogs, Cosmo an 8 year old Sheltie, and Tini, a five year old Toy Poodle. Having 40 years of experience with horses, in her spare time Kimberly enjoys horseback riding as well as reading, running, time with family and friends, and movies. In addition to her professional and personal aspirations, Kimberly is also committed to her church as a Eucharistic Minister, her children's school as a homeroom parent and volunteer, and previously served on the board of New Directions, a subsidiary group of the American Cancer Society.
Kimberly offers counseling in private practice: Abington Family Counseling. Kimberly strives to assist families restore healthy patterns of functioning, including families of children who have experienced trauma.
---
Joanne Farley, M.S.
Therapist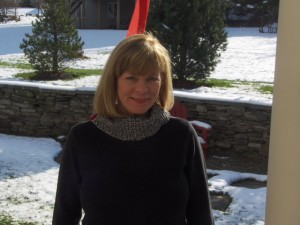 Joanne was born and raised in the New York City area. She received her Masters of Social Work degree from the State University of New York at Albany in 2000 and in that same year she received her CSW.   Joanne came to social work through Nursing. She graduated cum laude from the College of Staten Island's Nursing program and then worked as an R.N. for 15 years. She also worked in a residential treatment program, for adolescents, and it was then she decided to change careers and continue her education in counseling.  In 1998 she returned to school to become a Social Worker. After moving to the Central New York area she was employed by Family Services of the Mohawk Valley. During this time she gained a wide range of experiences working with children and their families who had experienced trauma.   The areas she worked in have included: inner city school wellness program aimed at assisting children with behavioral problems; after school enrichment program for children who are disadvantaged; women and their children who have experienced domestic violence; clients who experience psychiatric disorders and chemically dependency.   Joanne has been associated with Marley's Mission for since 2011 and has completed Equine Assisted Psychotherapy (EAP) levels 1 and 2.   Joanne is the mother of four sons and draws on those experiences to complement her professional skills when working with children. She is committed to assisting children on their journey of healing and empowerment. Joanne has lived in Northeast Pennsylvania for the last 11 years.  Her leisure activities include spending time with family and friends, golf, hiking, kayaking and reading.   She is a member of the National Association of Social Workers (NASW).
---
Alishia Allegrucci, M.S.W.
Therapist
Ms. Allegrucci has been working as an Equine Specialist at Marley's Mission since opening day in 2010.    It was not long before Ms. Allegrucci found herself applying to graduate school soon after working at the mission in order to obtain a new role as a therapist.  In May 2013, Ms. Allegrucci graduated from Marywood University with a Masters in Social Work.  She is currently applying and seeking her Licensure exam to before the end of 2013 summer.  Ms. Allegrucci concentrated on trauma work with children during her studies.  While at Marywood University, she was elected as president of the Scranton Student Weekday Association.  Ms. Allegrucci performed extensive field placements at Children and Youth Services of Lackawanna County and Marley's Mission.  Ms. Allegrucci passion for horses and helping children are now combined with the work she does at Marley's Mission.  Ms. Allegrucci recently accepted a position as barn management at Marley's Mission in March 2013.    
Ms. Allegrucci is a 2010 graduate of Keystone College receiving a Bachelor of Science Degree in Criminal Justice. She also pursued concentrated coursework in Psychology and Political Science. While at Keystone, she was selected to participate in the Inside Out Program, a program that partnered with the Pennsylvania Department of Corrections. Ms. Allegrucci also performed an Internship in the Office of the Lackawanna County Juvenile Probation Department.
Since age 7, Ms. Allegrucci has had a passion for horses. One year after she began riding, at age 8, she began actively competing in horse shows and she continues to do so. She participated in Interscholastic Riding at Lakeland High School and was a member of the Intercollegiate Riding Team at Wilkes University. Her college riding experience led to her showing in a variety of states across the country. In her career, Ms. Allegrucci has competed and qualified for the Pennsylvania State Horse Show and she has competed as far away as Ocala, Florida.
Ms. Allegrucci successfully completed the two levels of training to obtain her certification in the internationally recognized EAGALA Model of Equine Assisted Psychotherapy.
---
Jeanna Sebastianelli, M.A.
Therapist
Jeanna Sebastianelli graduated from Marywood University with a Bachelor's Degree in Fine Arts and a Master's Degree in Art Therapy.  At Marywood University she became an inducted member in the Zeta Omicron Honors Society, Kappa Phi, Art Honor Society and Chi Sigma Iota Counseling Honor Society.
She has worked with KidsPeace as a Mobile Therapist, St. Michael's School as a both a Primary Therapist and Therapist Supervisor, as well as the Scranton Counseling Center, Community Counseling Services of Wilkes Barre and Northwestern Human Services of NEPA.  Jeanna has also successfully completed Equine-Aassisted Psychotherapy training taught by the Equine Assisted Growth and Learning Association (EAGALA).
Jeanna is motivated and committed to helping children overcome trauma in their lives.  She holds a passionate dedication to instill in children that they have overwhelming potential for achieve any goal in their life.
Jeanna is an avid outdoor person and enjoys camping, swimming, kayaking, horseback riding and hiking.